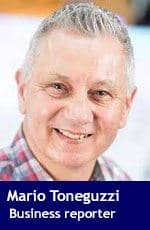 If you're a young Albertan, you know how difficult it is to find a job these days.
"Alberta's economy may be picking up momentum in the latter half of 2018, but the reality for thousands of job seekers is that it's still tough to find a job. This is especially true for young people," says ATB Financial's Economics and Research Team in a report released on Monday.
The report says Alberta's unemployment rate in August for youth aged 15 to 24 was 11.8 per cent – the highest of any age category in the province. It was more than twice the rate for people aged 25 to 54 (5.6 per cent), and higher than that of workers aged 55 and over (7.0 per cent), adds ATB.
"The bright side is that compared to a year ago, the unemployment rate has dropped by two-and-a-half percentage points. And it has come off the extreme high of 15.0 per cent since the worst of the recession in July of 2016," it says.
"The reality of the jobs market is that youth unemployment is always higher than that of older workers. Over the past five years – which includes both the boom economy of 2013-14 as well as the recession – youth unemployment rates have averaged 5.9 percentage points higher than those of workers aged 25 to 54. Currently, the gap is 6.2 percentage points."
According to the Alberta government, youth unemployment in August was 13.7 per cent for males and 9.6 per cent for females.
In August 2017, the youth unemployment rate was 14.3 per cent overall – 16.2 per cent for males and 12.2 per cent for females.
According to Statistics Canada, the youth unemployment rate across the country was 10.9 per cent in August, falling from 11.1 per cent in July. In August, 3,600 jobs were created on a month-over-month basis and employment was up by 18,500 year over year for youth.
Full-time jobs rose by 30,100 on a monthly basis and by 79,300 on a yearly basis, while part-time positions declined by 26,600 month over month and by 60,800 year over year.
Mario Toneguzzi is a veteran Calgary-based journalist who worked for 35 years for the Calgary Herald, including 12 years as a senior business writer.
---

The views, opinions and positions expressed by columnists and contributors are the author's alone. They do not inherently or expressly reflect the views, opinions and/or positions of our publication.