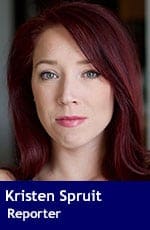 Employment insurance benefits were stagnant in June and July, indicating that not all segments of Alberta's labour market are recovering at the same pace, according to an ATB Financial analysis released on Thursday.
Statistics show that 53,200 Albertans received EI benefits in June, and the total was relatively unchanged in July. Calgary experienced a 2.9 per cent decline, which was offset by Edmonton's 3.8 per cent increase. Smaller towns and cities decreased by 3.2 per cent with rural areas decreasing by 1.7 per cent.
The figures indicate that the decline in EI beneficiaries is slowing down, stated the analysis by ATB Financial. The decline rate was more rapid in the previous 12 months at 2.6 per cent.
"Recent job reports confirm this slow down and show signs of a weaker labour market, at least for now," ATB Financial stated, adding that between May and June only about 2,000 jobs opened up in Alberta, whereas 3,600 jobs were lost in June alone.
In comparison to the summer months, the statistics show a more positive outlook over the last 12 months. The number of EI beneficiaries in the province dropped by 25.7 per cent. Alberta showed the fastest year-over-year decline among the Canadian provinces. Unemployment rates decreased from 7.5 per cent to 6.5 per cent, with more than 35,000 jobs being added to the market within the 12-month period.
Reports show that other segments of the economy have reached record highs in the same period. Retail, in particular, has experienced significant growth. According to Statistics Canada, retail sales in Alberta reached $6.8 billion in June, falling behind British Colombia with $7.1 billion; Quebec with $10.9 billion; and Ontario with $18.8 billion.
An independent study conducted by Ernest and Young anticipates back-to-school spending to contribute to the strength of the retail industry across the country this year. Sales this year in Canada are expected to jump four per cent.
Kristen Spruit is a Calgary-based Troy Media business reporter.
---

The views, opinions and positions expressed by columnists and contributors are the author's alone. They do not inherently or expressly reflect the views, opinions and/or positions of our publication.