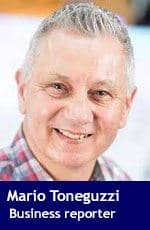 Canadian household credit growth decelerated in June as the slowing pace of mortgage expansion more than offset an acceleration in consumer credit, according to a new report by Scotiabank Economics.
Home equity line of credit loans (HELOCs) remained flat in June, remaining on a weaker trajectory following strong increases through 2017 and 2018, it said.
"Household credit growth at chartered banks slightly decelerated in June for the second month in a row, owing to a deceleration in mortgage loans partially offset by an expansion in consumer borrowing," said Scotiabank. "Total borrowing by individuals rose by 3.7 per cent month over month at a seasonally adjusted annualized rate (saar) following a 4.4 per cent month-over-month increase in May – below the average monthly increase of 4.1 per cent over the last six months.
"Mortgage loan growth remained relatively strong at 4.2 per cent m/m saar, on the heals of the last month's six-month high of 6.4 per cent m/m saar, signalling an overall pick up in Canadian housing market activity after a weak start to the year. Meanwhile, growth of consumer credit excluding HELOCs climbed to 4.4 per cent month over month saar."
Despite the previous rapid acceleration of HELOC borrowing since early-2016, these loans are now sitting only 2.1 points higher as a share of total consumer credit compared to the trough reached three years ago and only slightly below the recent peak of 47.4 per cent reached in January of 2019, said Scotiabank.
"The vast majority of households (86 per cent), however, do not have a HELOC and just over 10 per cent of Canadians have both a HELOC and a mortgage. Mortgage credit growth has picked up in recent months, following a recent low in the second half of 2018. Chartered bank mortgage credit grew by 4.2 per cent month  over month saar in June, though lower than its 6.3 per cent month over month saar increase in May – a growth rate comparable to those observed at the peak reached in the summer of 2017," it said.
"The recent up-tick is in line with an apparent recovery in Canadian real estate markets, particularly in the greater Vancouver and greater Toronto areas, following the slump brought about by tighter mortgage underwriting standards in early 2018, as well as the introduction of foreign buyers taxes aimed at curbing speculative activity. Five-year mortgage lending rates have also continued to fall since the start of 2019. In addition, we now expect the Bank of Canada to cut rates over the next few quarters in response to rising global trade uncertainty. This should be eventually reflected in lower variable mortgage rates further supporting credit growth."
---

The views, opinions and positions expressed by columnists and contributors are the author's alone. They do not inherently or expressly reflect the views, opinions and/or positions of our publication.