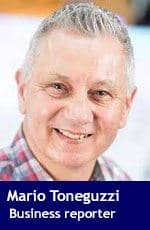 With one day left in August, the trend of lower MLS sales in Calgary's residential real estate market continues.
The Calgary Real Estate Board will officially announce it's data for August early next week but here's a sneak preview of what those numbers will look like.
According to CREB's website, the demand for existing homes in Calgary continues to slide. As of Thursday, MLS sales of 1,418 throughout the city are down by 7.08 per cent compared with the same period last year. Also, pending sales have dropped by 22.22 per cent to 70. This trend has been familiar to the market most of this year.
Despite an economic rebound in the city, the real estate market is still hurting from the lingering effects of the recession. The economy came back strong in 2017 and has continued its positive trend into this year, with economists predicting continued growth next year and beyond. Employment has grown from the tough losses experienced in the last few years and population and in-migration growth is positive.
But still all those positive economic indicators are taking their time to filter through to the real estate market.
As sales continue to fall, there's more supply in the market. New listings this month of 2,950 are up 1.97 per cent from August 2017. Active listings are even higher – increasing by 23.57 per cent year over year to 8,505 as of today.
The law of supply and demand has impacted prices but not as much as could be expected. The median sale price this month of $425,000 is down 1.16 per cent from last year but the average sale price has risen by 0.74 per cent to $482,672.
With lower sales and a higher inventory, it's taking longer to sell a home in the Calgary market. The average days on the market have gone from 45 last year in August to 56 so far this August – an increase of 24.44 per cent.
It will be interesting to see how the market responds to its second busiest time of the year. Now that summer is over, September and October are months that people look to purchase homes. The early fall can be a busy time for the industry – second only in activity to the spring.
Mario Toneguzzi is a veteran Calgary-based journalist who worked for 35 years for the Calgary Herald, including 12 years as a senior business writer.
---

The views, opinions and positions expressed by columnists and contributors are the author's alone. They do not inherently or expressly reflect the views, opinions and/or positions of our publication.