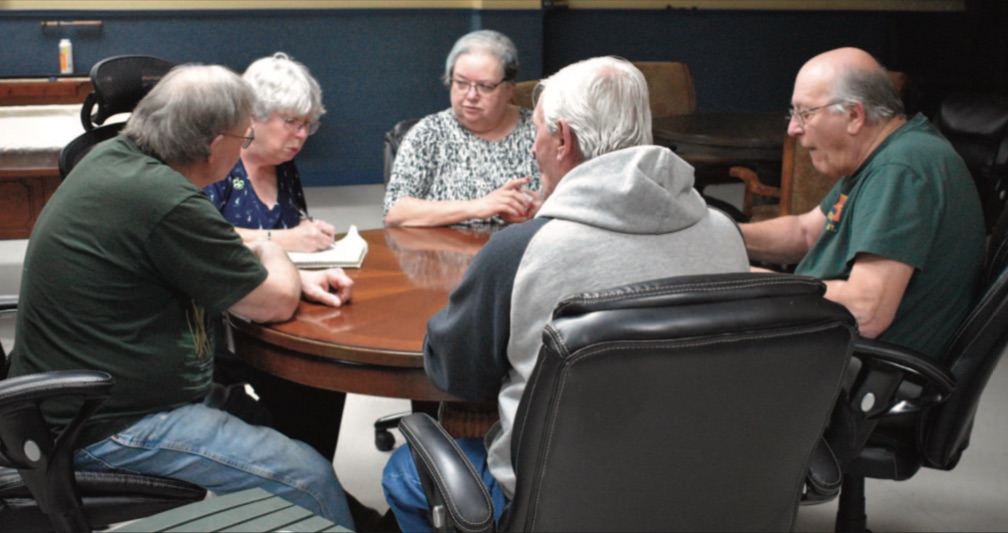 Card nights at the Swan Hills 50+ club are a fun way to spend an evening visiting with friends. The card games themselves are almost secondary to the whole experience as the group enjoys socializing in the welcoming space at the centre. At twice a week, card nights are the most frequent events on the club's monthly calendar.
Despite the name, the activities aren't just limited to playing cards; members will sometimes decide to engage in other activities like playing board games or just sitting back and joining in on the conversations. Some have been known to crochet as they visit with everyone.
The atmosphere is one of camaraderie and friendly competition. Members of this neighbourly community spend time mingling and chatting with each other, fostering friendships and social connections. There is always laughter, interesting conversations, and good-natured ribbing to be had as the night carries on. Card nights are popular events; there are usually enough members to fill up two card tables. And snacks, members are quick to jokingly reassure those who ask that there are always lots of snacks.
Card nights are just one of many activities and programs offered at the 50+ centre; there are also drop-in Mondays, monthly potlucks and wing nights, and special outings or activities planned by the club's Program Coordinator, Christaine Thibodeau. Whether you're new to town or just looking to meet some new friends and socialize, swing by the 50+ at 7:00 PM on Tuesdays and Fridays. You're sure to have a great time!