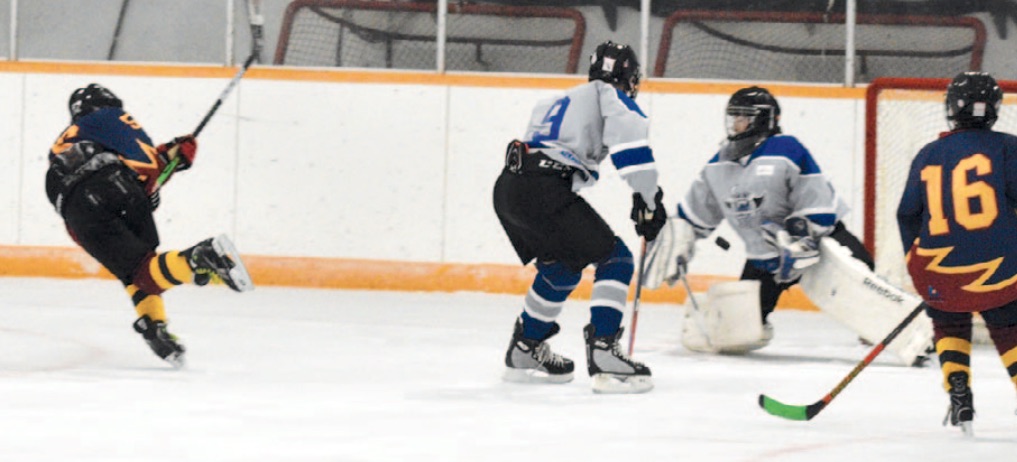 The Tom Parkinson Centennial Arena was packed to the rafters with hockey players, fans, noise, and excitement on Saturday as Swan Hills Fun Hockey hosted a Middles tournament, squaring off against teams from Neerlandia, Fort Assiniboine, and Rich Valley.
While it was a cold day outside, the arena was burning up with nonstop hockey action. Each team played three games, one against each of the other teams. The Swan Hills Grizzlies tore it up, winning each of their games; 7- 5 against Neerlandia, 4 – 1 against Rich valley, and 7 – 2 against Fort Assiniboine.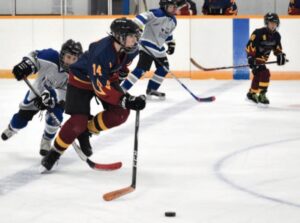 At the end of each game, both teams picked a member of their opposing team as MVP.
The Grizzlies MVPs were Brantley O'Brien (awarded by Neerlandia), Kaiden Johnson (awarded by Rich Valley), and Dylann Stafford (awarded by Fort Assiniboine).
Each of the MVPs received a water bottle with the motto "Eat. Sleep. Hockey. Repeat.". Every hockey player at the tournament also received a swag bag with the same slogan. Way to go Grizzlies!!