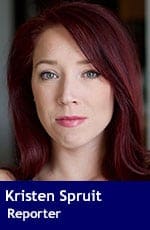 Calgary-based energy transportation company Enbridge announced on Friday that it will acquire all of Spectra Energy Partner's (SEP) outstanding 81.9 million public shares. The agreement will be based on a ratio of 1.111 Enbridge common shares for each common unit of Spectra.
The agreement is valued at $4.3 billion, representing a 9.8 per cent increase on the exchange ratio offered by Enbridge earlier this year. In May, Enbridge proposed 1.0123 of its own common shares per SEP common unit.
Enbridge stated the move was influenced by tax changes in the United States. While Enbridge stated that the agreement would improve its post-2020 outlook as a result of tax and other financial synergies, the company was positive that its shareholders would receive "superior" benefits from the transaction as well.
"This transaction offers SEP public unitholders … direct ownership in the largest energy infrastructure company in North America. … The transaction premium is attractive particularly in light of SEP's limited future capacity for distribution growth," stated Enbridge in the press release.
The transaction is scheduled to occur in the fourth quarter this year, at which time Enbridge would also issue an estimated 91 million common shares. The release represents about five per cent of the total number of Enbridge common shares outstanding.
As part of the transition with the new agreement, Enbridge highlighted additional benefits, such as improved transparency of cash-generating assets as a result of a more streamlined corporate structure.
Other benefits to SEP public shareholders identified in the statement include:
a secured growth profile, which underpins expected 10 per cent annual dividend growth through 2020 with substantially enhanced dividend coverage;
a more effective cost of capital to finance growth;
a stronger balance sheet and improved credit profile;
enhanced trading liquidity;
reduction in risks related to continued uncertainty and potential unfavourable changes applied to the U.S. Master Limited Partnerships related to the revised Federal Energy Regulatory Commission tax policies.
Kristen Spruit is a Calgary-based Troy Media business reporter.
---

The views, opinions and positions expressed by columnists and contributors are the author's alone. They do not inherently or expressly reflect the views, opinions and/or positions of our publication.