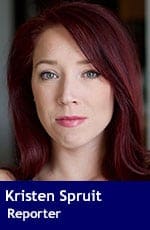 In less than two decades, cannabis consumption in Canada has increased by 72 per cent.
This year alone, cannabis spending for both medical and non-medical use was up 1.4 per cent in the first quarter and 1.2 per cent in the second, according to a report released by Statistics Canada on Friday.
Spending on cannabis products amounted to $5.7 billion between April and June, according to the report. Statistics Canada stated that of that figure, 84 per cent – $4.8 billion – was bought illegally for non-medical use.
However, the consumption for non-medical use has dropped by 98 per cent since the second quarter of 2014, indicating that consumer use is migrating predominantly to medical use.
Since the second quarter of 2016, the report said cannabis consumption for medical use has more than tripled.
Statistics show that prices for both medical and non-medical cannabis have declined by 10.6 per cent since the first quarter of 2016. In the second quarter of this year, the average combined medical and non-medical price for cannabis was $6.74 per gram. Medical use, however, had slightly higher prices than non-medical use when analyzed independently.
Legalization of recreational cannabis in Canada is set to take place on Oct. 17. The federal government's Bill C-45, the Cannabis Act, sets out a national framework for cannabis use. However, the specific details of legalization fall under provincial jurisdiction. And retail operations require municipal approval before being granted provincial licences.
Consumers who have authorization from their health-care provider for medical use will not be impacted by the new legislation. For non-medical use, Canadians 18 years or older will legally be allowed to possess up to 30 grams (dried equivalent) of legal cannabis in public, and can share up to 30 grams with other adults. The Cannabis Act also sets out parameters from growing plants for personal use and making cannabis products for personal consumption.
Kristen Spruit is a Calgary-based Troy Media business reporter.
---

The views, opinions and positions expressed by columnists and contributors are the author's alone. They do not inherently or expressly reflect the views, opinions and/or positions of our publication.