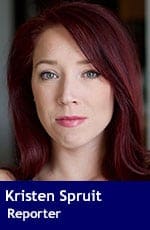 Support services are not experiencing the same rebound as the energy sector itself, suggests a new study by ATB Financial.
Oil and gas extraction surged to $125 billion in May, but energy service providers have not seen a comparable increase.
"That has left thousands of service companies – many of them located here in Alberta – with a continued struggle on their hands," ATB Financial stated. The gross domestic product of energy service providers fell by 22 per cent in the last five years.
Alberta's energy sector is multi-faceted, consisting of conventional oil and gas extraction, non-conventional oil extraction, mining and quarrying, and support activities for mining and oil and gas extraction. As a whole, it contributes almost one-quarter of Alberta's GDP.
Growth in the Canadian economy was up 0.5 per cent month over month in May – the highest it has been all year – largely due to the rise of oil and gas extraction.
Oil and gas extraction's surge to $125 billion in May marked an increase of 32 per cent from May 2016. The industry took a hit two years ago from the forest fires in Fort MacMurray. May marked the sixth increase in seven months for the oil and gas extraction sub-sector with a 2.5 per cent increase that month.
Bitumen production in Alberta following maintenance and capacity-expansion-related shutdowns at some facilities in April was given as contributing factor for the increase.
The decline in natural gas extraction offset the growth in crude oil extraction, holding conventional oil and gas extraction growth to a comparable rate as the previous year.
Oil and gas accounted for $114 billion of Canada's GDP last year compared to $18 billion generated by the auto sector, according to an earlier ATB report. And the inflation-adjusted or real economic output of the oil and gas sector continues to rise.
Kristen Spruit is a Calgary-based Troy Media business reporter.
---

The views, opinions and positions expressed by columnists and contributors are the author's alone. They do not inherently or expressly reflect the views, opinions and/or positions of our publication.
Calgary's Business is a Troy Media Digital Solutions Associate website